NECINA讲座: 在AI时代如何发展你的企业
描述:
E-Club Monthly Meeting
How to Grow Your Business in the age of AI?
Two successful entrepreneurs share their vision & experience
Date/Time:
December 16th (Saturday), 2017/9:30am   12:00pm

Venue:
1601 Trapelo Rd, Suite 264, Waltham, MA, 02451
Fee
:
Free to NECINA E Club members (founder/executive of a tech company) and VIP guests;
$10 other NECINA members (limited seats available, email to
EClub@necina.org
for discount code),
$25non-NECINA members (Join NECINA to pay $10 only, or join E Club for free if you qualify,
Join E Club
through http://www.necina.org/content/e-club).
Registration at: http://necina-e-club2017.eventdove.com/ or Click Read more
Overview:
In our December monthly meeting,  NECINA E-Club has the honor of having our long-time members, two successful entrepreneurs Mr. Steven Gao, chairman of several multi-national technology/education companies and Dr. Dan Xiao, co-founder of CreativeStar Solutions Inc, to give a presentation on the following topics.
Mr. Steven Gao will talk about cross-cultural innovation in education. Today, education became a global commodity with US leading the quality and innovation. Steven will discuss how to recognize and leverage the cultural differences for creating innovative business, in an honorable effort to expand human perspectives and global harmony through education.
Dr. Dan Xiao will present "Enterprise Software in the age of AI". Enterprise software industry has evolved from the earlier ERP days to a wide spectrum of cloud-based SaaS applications, on the other hand, the AI revolution driven by the success of Deep Learning is seeking wide applications in many industries. Dan will discuss his perspective on the industry trends and using oxone.io, their newly launched product, to illustrate their experience in the industry.
After the talk, we will have a roundtable introduction and discussion by E Club members.  
Agenda:
9:30 am-10:00am
Registration
10:00 am-10:50 am
"How to make education startup success by cross-cultural innovation" by Mr. Steven Gao,  Chairman/co-founder, several multi-national tech/education companies including The Cambridge Institutions of International Education, CreativeStar Solutions Inc.
"Enterprise Software in the age of AI" by Dr. Dan Xiao, co-founder of Creative Solutions, Inc.|
10:50am-11:30 pm
Round Table Introduction and discussion by E-Club members
11:30am-12:00pm
Networking
Speakers:
Steven Gao
Serial Entrepreneur 
Mr. Steven Gao is a serial entrepreneur who created and managed several companies worldwide in China, USA, Germany, South Korea, and Vietnam. In recent years he has been focusing on education with business model innovations with a global vision.
One of his successful ventureis the Cambridge Network, which was established in 2010, a portfolio of companies focusing on international education services, growth about 500 employees, 300 partners of private and public high schools in 3 years.  Its main entity, The Cambridge Institute of International Education is ranked by Inc. 5000 Magazine as the 2nd fastest growing education company in 2014, and 137th in Inc. 500. It has been consistently ranked in top hundreds by Inc. 5000.
In 2013, Steven co-founded Creativestar Solution Inc. with Dan, made his mark on M&A and venture deals.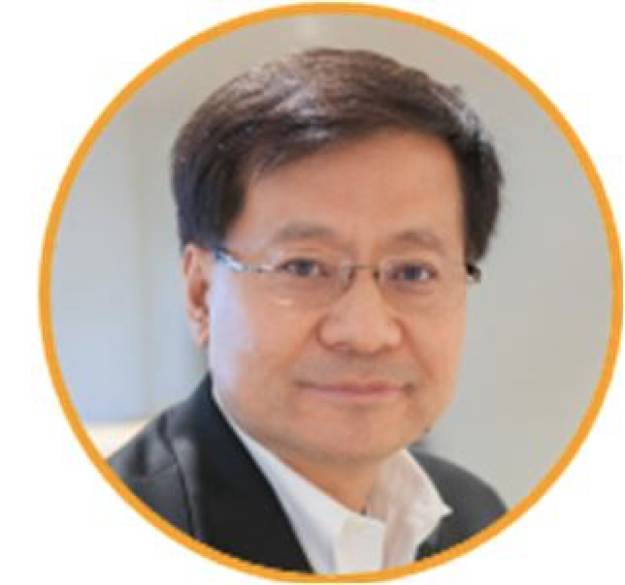 Dan Xiao 
Co-founder
Creativestar Solutions Inc.
Dr. Dan Xiao co-founded Creativestar Solutions Inc. with Steven in 2013, since then, they have been focusing on helping businesses to grow across US and China markets.  Recently, they proudly launched oxone.io, a new CRM and Marketing Automation product powered by an innovative SaaS and AI platform.
In his last endeavor, Dan built a branch business from ground-up for HIBU with the development of a digital advertising platform that produced annual revenue of over $100 million by 2013. His global team grew to hundreds with members distributed in US, UK, India, and China. 
Before HIBU, Dan worked at Verizon for more 10 years applying his technological vision and know-how in various mission critical and profitable generating projects.  Dan holds a Ph.D. in Operations Research from Columbia University.
Event Organizer:
NECINA E Club
NECINA Entrepreneur Club (E Club) is a community of technology company founders and Executives. Through its partnership with other businesses or organizations, E Club organizes regular meetings/networkevents, and provides a resourceful platform for E Club members to get training, conduct network, and promote their businesses.
Missions:
The missions of the club are:
" To leverage NECINA resources to connect the club members to more senior and successful entrepreneurs, VCs and service firms as well as business counterparts in Asia to seek mentors, advicesand business opportunities.
" To provide a social network platform for the entrepreneurs to share their successful stories and lessons learned, and help each other.  
Membership Qualification:
To join E Club, you need to be
(1) active NECINA member, and
(2) a founder/co-founder or an executive of a technology company
Contact Us:
If you have any questions, please e-mail to
eclub@necina.org
with your full contact info and business web address.

NECINA thanks CreativeStar Solutions Inc. for providing event venue and facility.

Directions inside Constant Contact building:
After entering the build from the main entrance (under the big clock), go straight until you are facing Dynatrace front door, turn right and keep going straight until you see two elevators, take them to the second floor, the E Club meeting entrance is at end of the only corridor you can go.
Registration at: http://necina-e-club2017.eventdove.com/ or Click Read more

Join NECINA at
http://necina.eventdove.com/
to receive Free tickets to all NECINA conferences in a year!
About NECINA 
NECINA is nonprofit organization that was founded 21 years ago by a group of highly successful entrepreneurs. Our mission is to nourish entrepreneurship, facilitate professional career development, and bridge the business and culture gap between New England and Great China.
As a non-profit organization, we have a subscription contact base of over 4500 people. We run 40+ events per year, and help startup companies raise hundreds of million dollars. The return from Companies founded by our members has been over $10 billion dollars.
Our former speakers include Dean of MIT Sloan School of Management,Chairmanand CEO of Qihoo 360, Chairman and President of Oriza Holdings, Partners of Atlas Venture, President of IEEE. Just to name a few.
We also have built partnership with the companies like EMC, Constant Contact, KPMG, Delta Air Lines, NetBrain, etc.
打算参加者:

tutu*